All funds donated through this website will go toward helping finance the creation of the documentary Zen in America. My major expenses in making this film will be travel-oriented — gasoline, flights and food on the road. Lodging will not likely be a major expense of any kind, as I have a network of people to reach out to for overnight stays and will often just stay at the Zen centers I visit. I plan to camp or sleep in my car when on the road when a host home is unavailable.
This documentary project is an ambitious one and cannot happen without significant community support. I am a one-person film crew traveling across the Americas with my camera and my enthusiasm for the subject, tasked with interviewing, cameras, audio, editing, and marketing of the film.
Thank you for the support! This project had a successful Kickstarter in 2013 (raising approximately $16,000 USD). That's great but it's also half of the original goal. Before its completion in 2017, Zen in America will need more funds to get to all of the places needed to make this film. Make your contribution before then to help us along the way. Thanks again.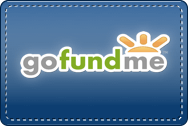 Remembering Kobun Chino